Beach holidays are not just sand and sea. It's the whole package that makes for a top class beach break. After sampling the all in one attractions of beach resorts in Dubai you might just never want to go anywhere else.


Copyright Dubaiattractions.com 2013-2014
Dubai Attractions
All About.....Beach Resorts In Dubai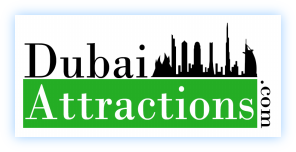 Exploring Dubai's Beach Resorts



Everybody loves time on the beach, if only to get some breaks occasionally from other more hectic tourist attractions. There are some stunning beach resorts in Dubai and with its coastline location this big city offers some of the world's most luxurious of them all.

The service you'll find in them is impeccable and the facilities are amazing, particularly at Le Royal Meridien Beach Resort and Spa where guests will find themselves located very close to the busy marina and within close proximity to all the restaurants, boutiques, shopping malls and a famous region known as "The Walk" by locals and tourists.

One of the top beach resorts in Dubai can be found at the Residence and Spa at the One and Only Royal Mirage. It is an exquisite hotel beach resort where guests are sure to receive first class treatments and be offered a choice of amenities which include a swimming pool, steam room, spa, gym, jogging tracks, and a roof top terrace where you can soak up the sun's rays.

A little bit on the expensive side at £330 ($500) per night is the Dar Al Masyaf at Madinat in Jumeirah, where many awards have been won by this beach resort as the best beach side hotel in Dubai. You will find the Dar Al Masyaf provides an excellent butler service and very private huge rooms at the villas. Staying here really does put you in the lap of pure, unadulterated luxury. There are private pools for the guests, gyms available and an outstanding spa treatment centre. The food served in its three restaurants are said to be of excellent quality.

Also in Jumeirah, a district for many beach resorts, you will find the Jumeirah Beach Hotel Resort. This is an amazing winter retreat and you can expect to be treated like a lord here. When you look at the hotel from the outside it appears to have come out of something from the 22nd century. You can also see stunning views of the famous Burj Al Arab Hotel from your windows here and the beds are all super king size. The sumptuous rooms, fine furniture and décor will almost take your breath away but there is still a great deal to do outside in the resort itself.

The J.A. Beach Tower Apartments are like a beach resort like no other. Residents here receive free use of a private beach and the journey from the international airport takes a little under 25 minutes. Every bedroom you stay in will have its own en suite bathroom with toilet and shower facilities and the Dubai Mall and Mall of the Emirates are both within walking distance.

The J.A. Jebel Ali Beach Hotel is a little bit cheaper than some of the other beach resorts we have mentioned in this article, but the service here is just as breath taking and every maid, bar staff member, cleaner and concierge will greet everyone with a warm smile. Many people tend to stay at JA Jebel Ali Beach Resort in Dubai to save a bit of money while still enjoying excellent service, good amenities and living the high life under the warm sun of Dubai.


This video is an official one shot by the Sheraton Jumeirah Beach Resort. It's a good one for getting a taste of the luxury that Dubai's beach resorts have to offer.