Copyright Dubaiattractions.com 2013-2014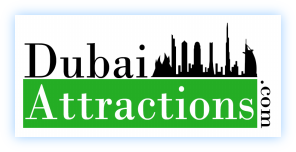 Dubai Attractions
Cultural & Historic Attractions
This link will take you to more videos of
Dubai's wildlife attractions
.
Click here to go to
other Dubai attractions
.
Visit Dubai
Cultural & Historic Attractions In Dubai
It's not just the theme parks, beaches, and great food that makes a destination. The Cultural & Historic attractions you'll find in Dubai give real insight into how Dubai has developed through the years.

Cultural Attractions in Dubai


Dubai is a city very rich in its culture and here you will find endless places to visit which have heritage, history and a culture rich in ancient traditions.

Dubai was once a trading post for fine gold and jewellery that came over from the Indian subcontinent and was destined for Europe and the Americas, there were also many oriental spices that would pass through this way that changed the way the developed world enjoyed cuisine.

Visit any of the several souks (markets) that can spring up all over Dubai and you will see a multitude of materials for clothing, oriental and exotic spices, fine jewellery and semi-precious stones where you can browse around for hours.

There are many museums in Dubai that showcase the rich and exotic way of life that was once legendary here.

You can also see the famous Al Fahidi Fort which was built nearly 250 years ago. Inside this huge fortress are a number of Arabic homes, mosques, souk markets, farms selling dates and other dried fruits, and a way of life that takes one back to the golden history of this place.

The Old Dubai was treasured by its many pearl divers and you can see many exhibitions showcasing how these people once kept the region so rich in culture and wealth. Traditional taxis that ferry passengers along the water still move through some of its waterways.

The culture here in Dubai, as it is throughout the United Arab Emirates, is very much surrounded by its faith to Islam. Although largely misunderstood in many parts of the west, you will find that after a visit to some of its mosques, one could dispel many preconceptions of the faith.

One such mosque is the Sheik Mohammed Central Mosque at Jumeirah, where visitors can enjoy guided tours and a better understanding of the history and beliefs that have existed in this part of the world for centuries. You are even welcome to ask as many questions as you like and hopefully get the answers you'll have been looking for.

Many people that come to Dubai are keen to go on guided jeep runs into the sand dunes just outside the city and beyond. Desert Safaris, as they are called, are high-octane thrilling and not for those faint-hearted types. You can even end the day with an exquisite seven course dinner under a Bedouin tent with belly dancers, birds of prey experiences and a great night spent under the stars just outside the city.

The exotic landscape of the United Arab Emirates will offer you sand dunes, intense heat and plenty of action if you book yourself on one of the many desert safaris. You will see a culture here under the warm nights and clear skies where you can stargaze in real Arabic cultural style.

Try to visit Dubai Museum in the city itself and sample some of its many restaurants serving Indian, Chinese, Vietnamese, Lebanese and local cuisines. Here you get to taste, touch and smell the culture of the emirates.

Dubai is very ware of its cultural roots, and there are a number of historical and cultural attractions for visitors.

Here's a list of the different cultural and historic attractions you'll want to visit in Dubai. You can visit Tripadvisor for visitor ratings and rankings.

SMCCU Sheikh Mohammed Centre for Cultural Understanding

Jumeirah Mosque

Al Bastakiya

Gurunanak Darbar Sikh Temple

Heritage House

The Dubai Heritage Village

Sheikh Saeed al-Maktoum's House

Satwa District

Holy Trinity Church

Al-Ahmadiya School

St. Mary's Catholic Church

Juma Al Majid Heritage and Culture Center

Jumeira Archaeological Site

Buraimi Camel Souk

Ibrahim Al Khalil Mosque