You can find just about any piece of information you need on any destination on the internet, but nothing beats a good read. There are a number of books on Dubai available which give in depth information on the Emirate that's now officially recognised as a leading holiday destination.
Copyright Dubaiattractions.com 2013-2014
Dubai Attractions
All About...Books On Dubai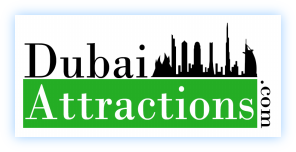 Books On Dubai - Revealing The Top Rated Books Covering Life, Development, & Tourism In Dubai



Whether you are planning a short visit to Dubai, a family getaway, or a permanent move, there are plenty of books to help you on your way. Do you want to know where to eat? Maybe you want more information on the beautiful architecture that illuminates the skyline of this beautiful destination. How about finding a place to call home after your move?

Here are a few suggestions on books that are sure to help make your personal outing in Dubai a pleasant one, or just to help you understand more about how Dubai has developed into a leading business and tourist destination.



Lonely Planet Pocket Dubai: by Lonely Planet


Available in paperback or e-book, Pocket Dubai is just as the name suggests, interactive and easy to navigate, planning your trip and keeping an itinerary are made easier when you have Dubai in your pocket. With region and city maps, insider tips for restaurants and theatres, and must see sights included in this handy travel companion, Pocket Dubai is sure to make your trip an amazing one.
'Lonely Planet guides are, quite simply, like no other.' - New York Times



One-Two-Go Dubai: The Quick Guide to Dubai 2014: by Michael Wynn, Amber Lees


An extensive e-book designed exclusively for Kindle, this book gives you added insight to Dubai with videos for each point of interest and easy to navigate maps. Also included are tips from purchasing airline tickets, reserving hotels, and how to get around once in Dubai. With professional photographs of important landmarks and malls, Dubai comes to life in this book. Written by local authors, this book definitely delivers first hand knowledge of Dubai.
"…one of the best Travel Guides in the Budget Category!"- Easy-Travel Magazine
"…a refreshing e-travel guide for a low price!"- Asia Travel Expert Advisor



@ home in Dubai: by Anne O' Connell


" O' Connell is the perfect authority, having relocated to Dubai herself a few years ago with her airline pilot husband, and moving on to get herself well and truly settled in the international community, she knows the ropes," says publisher Jo Parfitt.
That being said, in her book @ home, Anne O' Connell offers first hand experiences from buying a car to importing her own cat. She also offers guidance to integrating into social and business networks and coping with cultural red tape. If you are thinking of relocating to Dubai, @ home is the book to read.
"Reading Anne O' Connell's @ home in Dubai is like sitting down with a friend over a cup of coffee and having all your questions answered."- Svesdana Rashkovich, author, Dubai Wives



Dubai: Architecture and Design: by Architecture and Design Books


Dubai is becoming thoroughly international with the power to frame the future. That definition also applies to the magnificent architecture that in some ways defines Dubai. The Burj al Arab, currently the world's largest deluxe hotel, with its technically unique façade, offers just a glimpse into Dubai's progress.

Dubai: Architecture and Design offers a narrative along with these glimpses into a growing Dubai. From the Palm Project, or Hydropolis, to the design of various restaurants, hotels, and store fronts, Dubai: Architecture and Design shines a very deserving light on this coastline boomtown.

" I stayed in Dubai and slept in the wonderful Burj-al-arab, you will find inside this book marvelous pictures and the most important projects that are helding in Dubai now and in the immediate future. Strongly recommended for all the people interested in design!"- Amazon Customer Review



My Vision: Challenges in the Race for Excellence- by H H Sheikh Mohammed bin Rashidal Makioum


The United Arab Emirate's development over the past few decades has been nothing short of inspirational. Striving to become an international hub in not only business, My Vision: Challenges in the Race for Excellence touches on the concept of different religions and cultures co-existing without any problems.

In this, Dubai sets a creative example for the Arab world to follow. H H Sheikh Mohammed bin Rashidal Makioum's address to not only Dubai, but the Arab world, is not only uplifting, it also shows why Dubai is continually becoming not only a tourist retreat, but why you would want to call it home.

" This book is filled with the WISDOM of leadership. You won't believe the level of insight of Sheikh Mohammed Maktoum."- Amazon Customer Review


The following video will give you some visual insight into what you'll be reading about in many books on Dubai you do get around to reading.




This article was written by Anthony Elizondo. Anthony is a skilled writer who is passionate about writing on a variety of subjects, and will be a regular contributor to the information you'll find here on DubaiAttractions.com