Dubai's attractions are fast becoming the most talked about, photograped, and videoed in the world. On a holiday to Dubai - with good planning - you get to see most of them in the flesh.
Copyright Dubaiattractions.com 2013-2014
Dubai Attractions
All About...Holidays To Dubai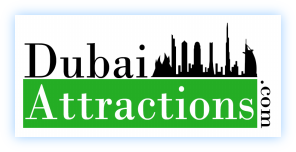 Holidays To Dubai - Where To Book, Great Deals, & How To Get The Best Experiences



Since the rapid development of the vibrant city of Dubai, this desert oasis has become a very popular place to come and spend your holidays. There are numerous beach resorts, desert resorts and a number of hotels where you can stay and enjoy the wealth of hospitality, friendly staff and warm sunshine that is on offer in this modern city.

Dubai is one of those places that are today made for the tourist and holidaymaker. There are numerous tours such as a big bus tour that will take you around the city and show you the sights, swimming pools, zoos, shopping malls, hiking trips, desert safaris in a 4x4 vehicle, balloon rides above the city and places to eat for fine dining.

You don't even have to break the bank to enjoy a luxury holiday here in Dubai either. The fact is, there is no other place in the world like Dubai. It is unique in the sense that every building here is modern, built in the last couple of decades and comes swathed in elegance, luxury and opulent grandeur.

City breaks are available for a fraction of the price it might cost you to spend a two week break on a desert or beach resort. One would usually stay in a top hotel and enjoy a long weekend enjoying the amenities, relaxing in the hot desert sun or enjoying the services provided at the local spa.

There are plenty of things to do for the more active holidaymakers among you by spending a day out at a wild water park, swimming with dolphins, cruising around the Marina, boating up and down the Creek or going for a hike in the Hajar Mountains. All of these features can be booked at any of the hotel reception areas at the place where you are staying.

If you have ever enjoyed a luxury five-star hotel stay in Dubai you'll never forget the experience as long as you live; the rooms are fit for a king and the décor is truly jaw dropping. The service you will receive from staff members is truly first class and the weather here is hot all year round.

But it's worth pointing out that in high summer the heat can become rather oppressive with temperatures regularly reaching as high as 43c (108F) during the day. That is usually in the months of July and particularly August when even the night time lows may only dip down to 31c (88F).

Even a three star hotel in Dubai - and you'll find more than plenty of these in the business district - are pure luxury and suitable for a holiday weekend break. The costs usually come in at around £50 ($80) per night, which is similarly priced if you were staying in a decent hotel in London, Paris or New York. Five-star hotels cost a bit more at around £120 ($200) per night but here you will be staying in the ultimate of luxury, splendour and first class service.

The video below was created by Virgin Holidays and shows the attractions of Dubai holidays in all their glory.