Getting to Dubai from India is fairly straightforward given its proximity across the Arabian sea. The trip by air from India to Dubai is a short one, with many options to get best deals and prices.

Copyright Dubaiattractions.com 2013-2014
Dubai Attractions
All About...Getting To Dubai From India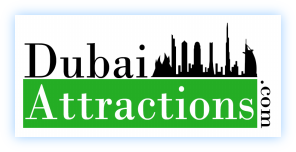 How To Get From India to Dubai



Dubai is a great destination for anyone visiting from India. After all it is just two to three hours from most Indian cities by plane over the Arabian sea. Of the United Arab Emirates' total population of 4.5 million, 1.75 million are Indians making this nationality the largest contingent of foreigners.

Indian men and women love Dubai's innumerable gold souks selling all kinds of fashionable jewellery. Dubai is widely known as the 'City of Gold' and Indians' love for gold is insatiable. The glitz and glitter of Dubai's mega malls lure Indian shoppers to the city in hordes. Shoppers grab their international brands that are yet to open outlets in India.

Indian tourists are just as interested in all the attractions which Dubais has to offer as anyone else, be it the Burj Khalifa, the Dubai Mall, Palm Islands or Palm Jumeirah. The Indian middle class knits its dreams around these opulent points of interest.

Indian men are interested in the various desert experience tours that Dubai offers to guests. Visits to a Bedouin camp for a barbecue dinner, henna tattoos for their women, and belly dancing delights hold special charm for Indian male tourists. Dubai is fast replacing Cairo as a favored destination for belly dancing entertainment.

Indian urban tourists are great fans of Arabic food. Dubai is a great destination of international cuisine too.

Cricket, horse racing and camel racing are great crowd pullers. Fun filled holidays for Indian tourist families come alive with sand skiing, camel back riding, flavored hookah pipes, shisha (flavored tobacco smoked from a water pipe) and dune bashing.

Indians love their cricket and Dubai has established itself as a leading venue for neutral ground international cricket matches. Dubai and Sharjah become vibrant with passion when an international cricket match is played between traditional rivals, India and Pakistan.

Indians are most welcome to the Dubai as its ruler, the visionary Sheikh Mohammad holds India and Indians in high regard. Since the time it became a free port in 1892, Dubai has attracted Indian businessmen to its soil. Many Indian business houses have firmly established themselves in Dubai for years, shaping the economic destiny of the emirate.



Flights To Dubai From India


There are daily flights from most metro cities of India to Dubai, with the largest number of flights leaving from Mumbai: 248 in all.

Direct services are operated by carriers like Air Arabia (2), India's national carrier Air India (2 flights), Etihad Airways (4 flights), Jet Airways (8 flights), Spice Jet, Emirates (6 flights), Indigo (2 flights), all daily.

Seven carriers operate 23 non-stop flights daily from Mumbai to Dubai, while 22 carriers operate 50 daily Mumbai to Dubai flights with 1 stop each.

In the opposite direction there are 127 daily flights from Dubai to Mumbai, 120 flights from Dubai to Delhi and as many as 122 flights from Dubai to Hyderabad.

The cheapest airfare from Mumbai to Dubai will be something around $137, but cheaper promotional packages are offered by travel portals or airline services from time to time.

Dubai airport is the major aviation hub in the Middle east. It has all the modern traveller amenities. Frequent travelers entering and exiting from Dubai International Airport do not need to wait in a long queue to get a passport stamped if they use an eGate Card, which can be purchased there.

The video that follows shows what you can expect on an Airbus A320 flight from India (Mumbai precisely) to Dubai