Any top class city destination needs plenty of park space to break up the concrete and glass, and Dubai does not disappoint. There are a number of parks in Dubai specially designed to deliver an oasis of calm and respite from city life.


Copyright Dubaiattractions.com 2013-2014
Dubai Attractions
All About...Parks In Dubai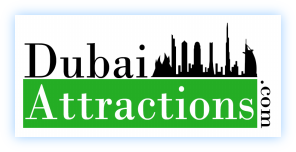 Exploring Dubai's Parks




Creekside Park is one of the more central park locations in Dubai. The vibrant, modern and iconic city has grown rapidly in the past two decades and with all that construction and development it has to be vital that planners think carefully of how they have to keep so much concrete and tarmac from overwhelming the green spaces.

In any city across the world, parks are a feature that have become a necessity as the bricks, mortar and buildings go up. It is what a city needs to breath and gives a natural feel right inside the heart of any developing city. At Creekside Park you will see trees, paths, and a bench or two to sit down on which will take you away from the hustle and bustle of the city.

Some of the parks in Dubai are purely built for leisure and others are built so that tourists, businessmen and residents have places to escape the hectic parts of the city and relax. Safa Park was not a very nice place in the 1970s when there was a small ghetto town that had developed here. This was before the boom and construction on this city had not really taken off, but it was not long before it did, and the immigrants that had settled in Safa Park were soon given much needed work in the construction boom that took place.

The park has now been fully re-developed and there are many service and recreational facilities available to those that visit. It's also a great park to bring your camera down with you as in the background you will be able to see the downtown business district of Dubai and of course the Burj Khalifa.

The beauty of Safa Park is that it really does feel as though you are out in the countryside with its 17,000 trees, three lakes, countless lawns and small hills where you can climb up and take in a panoramic view of Safa Park's green oasis and the business district on the skyline.

As stated, some of the parks in Dubai are designed for fun and leisure in mind, so the Wild Wadi Water Park situated close to the Jumeirah area, close to that seven-star hotel the Burj Al Arab, is a place where you can swim in a heated or cooled wave pool, slide down one of its several water slides or watch the amazing waterfall that goes off every ten minutes.

The Arabic culture always loves a good race horse and in memory of one of the all-time greats Zabeel, Dubai named a park after her. Here you'll discover a wide open green area with plenty of trees. There is even a jogging track and many areas to sit and relax with the city of Dubai just a few metres away.

If the sands of the desert are calling you, then Mushrif Park is a desert park which is roughly about 10 miles away from the city centre. It's a great place to come and swim and relax. Just far away enough to be on the city's outskirts.

This short video gives you a good idea of some of the views you'll see on any park visit in Dubai.