Getting to Dubai involves a long trip from the US. But it'll be worth it. There are plenty of stunning attractions in Dubai which will appeal to visitors from the US.



Copyright Dubaiattractions.com 2013-2014
Dubai Attractions
All About...Getting To Dubai From The US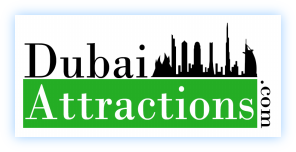 How To Get To Dubai From the US



Widely known as the entertainment capital of the Middle East, Dubai offers some of the best hotels, bars, and nightclubs in the world. If you are an avid shopper, visiting the Dubai Mall should definitely make the to do list. With its 1200 shops, 160 food outlets, and indoor aquarium, this is only the beginning to the extravagance that is Dubai Mall. You can also pay a visit to other attractions in the mall such as the Dubai Fountain, the Burj Khalifa Observatory, and the wonderful Ice Rink.

The Mall of Emirates also offers some unique experiences not found in the States. The most unique of these is skiing. From beginners to intermediaries, you can enjoy activities such as snowboarding, tobogganing, and skiing set against a mountain themed wintery setting. Or you could just play in the snow.

Located in the northeast of the United Arab Emirates, Dubai is bordered by magnificent beaches courtesy of the Persian Gulf.

Skydiving, helicopter tours, man made islands, you name it, Dubai has something for everyone. Also, do not forget the amazing tours of historic sites that this culturally rich Emirate has to offer. Take a desert safari or informative bus tour and see the beauty of nature untouched for thousands of years.

Now that you have decided to take this amazing journey, you just have to get there. Whether you want to hop on a plane and start the adventure as soon as possible, or plan a cruise and enjoy the ocean ride, there are many options. Let's take a look at air travel first.



US Flights To Dubai


Since Dubai is such a tourist friendly destination, there are always flights inbound or outbound, so you are more than guaranteed to find a flight. From L.A. to New York, prices are relatively the same.

Whether you are booking a flight for yourself or planning a family getaway, the biggest difference in price will be the choice of coach or 1st class. From a single person in coach to a family of 4 will relatively cost anywhere from $1200 per person to $1400 per person. 1st class will run a little steeper, from $8500 per person to $9000 per person.

While most well known airlines such as Delta and American Airlines offer regular flights to Dubai, there are also other choices available. Airlines such as Virgin Atlantic to Qatar also offer the same flights.

Prices from airline to airline will be very competitive. To find the best value, I would suggest visiting a few online travel sights to find the best deals. Two sites that stand out are Expedia.com and BookingBuddy.com. Cheapflights.com and Smartfares.com also offer great interactive travel planners.

Also, these sites usually have a toll-free number to call for up to the minute discounted fares. So feel free to call and get an even lower fare. Lastly, there are many travel agencies out there that can help book you a trip. Be wary of extra fees though. They do have to make their profit for planning.

Once you have found the right flight, you will have a flight time of 16 to 20 hours. This will depend on your flight choice which will include stops and layovers. When all is said and done, you are now ready to enjoy Dubai and all that it has to offer.



Cruises to Dubai From The US


Planning a trip to Dubai by cruise liner is a little trickier than flying. While there are a number of cruise lines that offer packages to European destinations, very few offer cruises directly to Dubai. A little extra planning will be needed for such a trip depending on your travel needs and expectations.

You will more than likely need to plan for a European destination such as certain ports in Spain, then sail on to Dubai on a separate liner. This is were a travel agency will come in handy. There are many available on-line, but I suggest going with someone locally to plan the logistics.

Dealing with a local agency in person to discuss your long distance travel expectations is always more assuring. Also if possible, look for a cruise only travel agency. For more peace of mind ask if they belong to the CLIA-Cruise Line International Association, or the ASTA-American Society of Travel Agents.

That being said, there is one cruise line that stands out above the rest, Royal Caribbean International. Royal Caribbean International offers 15 night packages from US ports such as New York starting at $1500 for interior cabin accommodations to $4400 for deluxe suites.

One on-line site also stands out. Vacationstogo.com offers cruise ideas and suggestions along with prices.
Either way you go, a little extra research won't hurt. So happy sailing, and enjoy.



This article was written by Anthony Elizondo. Anthony is a skilled writer who is passionate about writing on a variety of subjects, and will be a regular contributor to the information you'll find here on DubaiAttractions.com.