Enjoying a good walk has become a mainstay of any holiday for many of us taking a break. You won't find cool mountain streams here, but there are some stunning geographical vistas to enjoy on hikes in the desert.


Copyright Dubaiattractions.com 2013-2014
Dubai Attractions
All About...Walking & Hiking In Dubai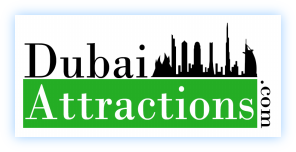 Walking and Hiking in Dubai



Walking about in the city of Dubai may not be the most ideal way to get around as it is so large and will take a great deal of time. Also you'll need to bear in mind that the summers can be very hot with daytime temperatures often hovering around 42c (106F) at times which will make even standing a real struggle, let alone walking, so you may want to plan your trip to Dubai for a hiking or walking holiday in the winter months between October and May.

Serious hikers staying in Dubai often book guided tours along the footpaths of the Ru'us Al Jibal Mountains, which are situated along the northern section of the Hajjar Mountain range. This walk will take you around some of the more desert type routes and all these hiking experiences can be booked from your Dubai hotel or resort.

On the eastern side of the Hajar Mountains there are many routes that will take you around the Empty Quarter Desert where most of the terrain in heavily worn and rugged. The climate around here can be very harsh with burning hot winds and uncomfortable trks but there are more than a few trails that will take you through the small plantations where there are many shady palm trees to cover you from the intense heat of the sun.

It goes without saying that your hiking experience in Dubai and the desert surrounding areas should be well prepared. You will need to take plenty of water and wear loose fitting clothing with a good pair of shoes. It may also be a good idea if you can take a GPS locater with you, this way if you get lost you will at least be able to find your way back to the area where you parked your car. If you are new to extreme hiking and walking through goat trails in the hot desert sun, you may want to try and opt for a hike around the foothills of the Hajar Mountains. As with all the desert trails and hiking walks, you can book these up from your accommodation or hotel in Dubai.

The area around Al Ain and Buraimi, Wadi Bih, and the mountains near the East Coast and much of northern Oman are also a great region to explore on foot. Here you will find the desert is relatively flat with just a few rugged sand dunes to give your hike a bit of character. But this trail will take you through some of the many villages that re located here.

The villages are nothing like the modern luxurious structures you will find in Dubai. Here you will find the residents are living in a time trap and do the kind of things their ancestors would have done centuries ago. It is like taking a trip back in time and seeing how life in the desert used to be. There are not that many tracks or trails that are established here, so you will find this walk a little on the challenging side

There are often very few opportunities to shelter from the hot sun and it is advised that these hikes should not be undertaken during high summer.

In the city you'll need to choose a time of day carefully to avoid the heat, but there are some great leisure walking activities outside of the parks to enjoy. On almost any Dubai city walk you'll get some great views of local attractions.

One example is the Dubai Marina walk. The video below shows what you can expect to see on any walk around the Marinna area.