With the Emirate growing in popularity almost daily as a holiday destination, there's a lot of interest in what to buy on any visit. One thing is certain, there's no shortage of things to buy in Dubai and definitely no shortage of places to buy them.
Copyright Dubaiattractions.com 2013-2014
Dubai Attractions
All About...What To Buy In Dubai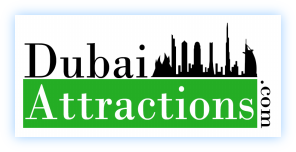 Leather, Carpets, Gold, Electronics - You Name It, It's All There To Buy In Dubai
Everybody likes to come away from a holiday or short break clutching a bundle of goodies they've managed to find, whether they're expensive gifts or great bargains, or whether they're for yourself, family, or friends.

On a visit to Dubai, there are plenty of opportunities for shopping. From carpets to clothing and fashion items to leather to gold. It's all available. There are many things that should be a must buy when visiting Dubai and you'll most likely want to spend time looking for some fashionable new pieces for your wardrobe.

Of course, in a city that prides itself on having some of the biggest shopping facilities you'll find anywhere in the world, you'll be spoilt for choice in the ranges of standard goods found in any high class shopping mall the world over. Jewellery, electronics, visual and audio entertainment. Nothing is missing.

In this article we'll look at what types of goods to buy in Dubai, what bargains you might find, and where to go to buy them.



Fashion & Clothing


Dubai's ethnic fashion is so cultured and unique in its own way, and offers a style unlike any other country such as France, England, or Spain. This makes ethic clothing beautiful and loved by many.

Visitors from all over the world fly in to get some clothing pieces from Dubai, to bring a very unique and fresh look to their wardrobe, and to make them stand out from the rest with that original look.

Fashion hunting is one of the best shopping activities, with dozens of designer boutiques in the shopping centers. Dubai is definitely the place to go if you're looking for quality, unique clothing. You can find something for all tastes in the many boutiques.

If you're on a budget, there are some awesome better priced stores you can shop at such as Karama and Satwa.


Leather


Leather goods in Dubai are of very high quality, but also a little pricey. We all know that spending that bit extra and avoiding false economies is sometimes worthwhile, certainly this is true with leathers. Buying leather in Dubai will get you good quality that will last you a lifetime, unlike the more popular faux leathers that are trending right now that seem to fall apart within a year.

You can find anything in leather in Dubai, from jackets and handbags to key rings and suitcases. The leather goods in Dubai are also a great gift for your family and friends if you're in the country just visiting on holiday.


Buy Gold


One thing that should be on your buy-list when going to Dubai is definitely gold. The gold market is what Dubai is best known for, and will remain so for a long time. There are whole shopping areas just full of gold stores, where you'll find beautiful items for wearing or to hide away as investments. Gold items that will never go out of style. Watches, necklaces, bracelets, rings, etc., great for people who are picky with what jewelry they wear and for jewelry lovers who like it all!