Exploring.....Jumeirah Beach
Exploring Dubai's Finest - The Dubai Fountains
Copyright Dubaiattractions.com 2013-2014
If you're looking for everyone's ideal of soft white sand and palm trees, you won't be disappointed on a trip to Jumeirah Beach. Throw in some great views, warm sunshine, and gentle waves and you just about have it all.
This article was written by Anthony Elizondo. Anthony is a regular contributor here on Dubaiattractions.com.

Anthony is available for writing assignments on any subject and can be contacted through me - that's steve@dubaiattractions.com

Getting There - Where To Stay - Getting Around
Exploring The Leading Attractions In Dubai - The Fountains
Dubai Attractions
Car Hire
Besides enjoying the beautiful white sand, sun, and blue Persian Gulf water, the list of luxury hotels, malls, shopping districts, and historical sites is quite impressive. Here are just a few of the easily accessible sites along Jumeirah Beach.

• The Walk
• Hilton Dubai Jumeirah Resort
• Sheraton Jumeirah Beach Resort
• Mercato Mall
• Dubai Zoo
• Jumeirah Beach Hotel
• Wild Wadi Water Park
• The Burj Al Arab
• Madinat Jumeirah

These are just a few of the luxuries within reach at Jumeirah Beach. Along with these great attractions you can also access many traditional souks, and shopping and dining areas. While on the beach you can also enjoy scuba diving and traditional dhow rides.

Visiting the beautiful white sands that are Jumeirah Beach will open a door to Dubai as you have never seen. So enjoy as you take in the sun, sand, and sights.

With a windy soundtrack, this video shows images of Jumeirah Beach Park and the white sand beach areas.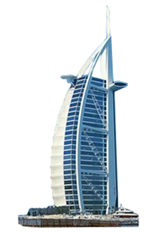 Latest Deals On Dubai Flights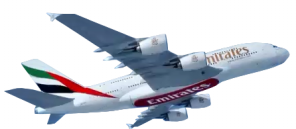 Find Hotel & Accommodation Deals
With so many options to choose from when it comes to beaches in Dubai, being at Jumeirah Beach literally means you are at the seaside door of what Dubai has to offer.
Running along the Persian Gulf, Jumeirah beach is a white sand beach that plays host to many of Dubai's top tourist attractions.
Named after the Jumeirah district on Dubai, the beach runs alongside Jumeirah districts 1, 2, and 3, Umm Suqeim 1, 2, and 3, and Al Sufouh.
The string of these districts is widely know as the Jumeirah Beach Road area.
Read more....
This video shows some great images of the open expanses of the beach areas. With gentle waves and clean, white sand it makes an ideal tourist destination for early morning or late afternoon sun.