Copyright Dubaiattractions.com 2013-2014
This article was written by Anthony Elizondo. Anthony is a regular contributor here on Dubaiattractions.com.

Anthony is available for writing assignments on any subject and can be contacted through me - that's steve@dubaiattractions.com

Getting There - Where To Stay - Getting Around
Exploring Local Transport Options In Dubai - Hiring A Car
Dubai Attractions
Guide To Dubai's Car Rental Options
Latest Car Hire Deals
Latest Deals On Scheduled & Charter Flights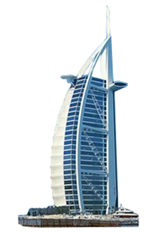 Find Hotel & Accommodation Deals
The video immediately to the right from Arabian Dreams Dubai - a Dubai Luxury Car and Bus Rental Company - shows some of the range of luxury cars on offer from some car rental firms.

Dubai is already famous for the volume and wide range of super-cars and luxury marques you'll see on its roads and parking lots, and numbers of these can only be expected to see an increase as the Emirate grows its reputation still further as a high class living and visiting destination.
How To Rent A Car In Dubai
Renting a car is sometimes straightforward, sometimes a frustrating experience. On this page we'll explore some tips for where to rent and the different car rental options in Dubai.


Virtually all of the major hotels also have a kiosk where you can hire vehicles from the lobby or reception area of the hotel. All the big name players are here including Hertz, Avis, Diamondlease, Thrifty, Dollar, EuropCar, Budget and many more. There is even a major Dubai-based car hire company called Al Qaim that specialises in local car hire services.

Most people that hire cars or minivans in Dubai will be visitors or tourists that have come to the city; many more will have arrived here on business too. To avoid paying too much for something you don't actually need from your car hire company in Dubai, you should look to buy a simple basic package.

Car hire firms in Dubai, just as they are in every corner of the world will make profit from selling those unnecessary add-ons and extras.

It is likely you will be asked if you want a child seat (if you are with a family) or a collision damage waiver insurance. It is possible to arrange your own insurance for damage cover independently, and it will be a lot less expensive than the car hire firms will want to charge you. In Dubai there are one or two off-airport car hire companies that will do you a cheaper deal than the big players like Budget, Hertz and Avis etc in the airport terminals, but be careful as some of the cars can turn out to be poorly maintained.

If you need a satellite navigation device or a child seat then bring your own as the cost of hire these extra add-ons can be rather high too. When driving around Dubai you'll notice many of the roads are wide, huge and have cloverleaf intersections at many of the turnings, so drivers from the US will be familiar with the layouts.

Driving in Dubai can be hazardous as there are many construction vehicles moving slowly around the areas that are under development. One of the busiest and most challenging roads in Dubai is the Sheikh Zayed Road, but an alternative road is the beach road which heads in the same direction and tends to less hazardous.

Some of the driving in Dubai can be of a poor standard and excessive speeding, using mobile phones while driving and not wearing a seat belt are common among the driving community in Dubai. The main problem with Dubai's drivers is that they are such a varied part of the community and pick up bad habits from their own part of the world.


The video below comes courtesy of HDS Rent a Car - offering an extensive fleet of the most prestigious luxury cars you'll find on Dubai's roads. Manufacturers include such marques as Ferrari, Lamborghini, Bentley, Maybach, Rolls Royce, Mercedes Benz, BMW, Porsche and more. Daily, Weekly, Monthly & yearly car rental options are available.

All the major international car hire operators can be found in Dubai. You will see many of them located at all the major airports, ports and city centre branches.
It is possible to hire an economy car in Dubai for as little as £10 ($16) per day. A minivan with plenty of room will set you back around £53 per day and there are several options for tourists and visitors to have compact, intermediate, standard, full size or van hire.
Read more.....