Exploring.....Wild Wadi Water Park
Exploring Dubai's Finest - The Wild Wadi Water Park
Copyright Dubaiattractions.com 2013-2014

Getting There - Where To Stay - Getting Around
Revealing The Leading Attractions In Dubai - Wild Wadi Water Park
Dubai Attractions
Everybody loves water parks, right. Right next to the beach and consistently earning its place as one of Dubai's top ten attractions, Wild Wadi Water Park is up there with the best of them.


For more detailed info on directions, stores, and what's on you can visit the
Wild Wadi official website
. There are a number of
amateur videos on Youtube
to watch that give some great views of slides and rides.
Wild Wadi Developments & News
The video to the right was shot by a rider on the slides and gives some great birds eye views.

Listed as one of the top ten places to visit while in Dubai, after you try any of the 30 rides they have to offer, you will see why. Here are just a few of the things you can experience while at Wild Wadi Water Park:


Breaker's Bay

Breaker's Bay has the high distinction of being the largest wave pool in the Middle East. Throwing 1.5 meter waves in five different configurations at its swimmers, Breaker's Bay is open to all ages. Because of this, life jackets are made available for children and those that would like the extra safety.


Wipeout and Riptide Flowriders

While you can surfboard during private parties, knee-boarding and body-boarding are available any time. By shooting out over seven tons of water per second in a thin sheet across a molded foam structure, the Wipeout and Riptide will let you try out your moves on these realistic waves.


Juha's Dhow and Lagoon

Built with families and the kids in mind, this interactive water world has over 100 activities that includes water guns, a pair of racing slides and a large bucket that will soak anyone near it every two minutes.


The Jumeirah Sceirah

Last but not least in this list is the longest and highest water slide outside of the US. While it has recently been revamped, the Jumeirah Sceirah is 120 meters long and 32 meters high. Anyone who is brave enough stands atop the ride with an excellent view of the Dubai skyline. When the trapdoor opens, you are sent on your way with a reported top speed of 50 mile per hour.



Having this much fun can work up an appetite. From hamburgers, hotdogs, and pizza, to grilled tikkas and kebabs, this water park will have the whole family covered. There are also carts around the park that sell cotton candy, popcorn, and ice cream. If you are looking for a few healthier options, the water park also serves salads, fruits, and smoothies.

Wild Wadi Water Park also has five retail outlets for you to grab some souvenirs or gifts. Whether it's a swimsuit, t-shirt, towels, or water toys, the outlets have a wide selection to choose from.

So if you want to make sure the kids sleep well and have a great time doing it, Wild Wadi Water Park is the definite family outing destination.

For more detailed info on the park you can visit the official website.


The Wild Wadi Water Park - one of the oldest attractions in Dubai - is a great way to cool down after a long day of sightseeing or as an adrenalin fuelled starter to your day.

A place where the whole family can have fun and make lifelong happy memories, Wild Wadi Water Park is conveniently located in the coastal residential area of Jumeirah, situated right next to the

Burj Al Arab

.

When you're on a visit, you will notice a special theme throughout the park - it's actually fashioned after the legend of Juha.

One legend says that Juha and his family's dhow was lost at sea. After landing on a stranded island, Juha eventually found a virtual freshwater oasis on the island; after which Juha and his family lived in a water wonderland.

More....

The park is currently undergoing annual maintenance and will reopen on February 14th 2014.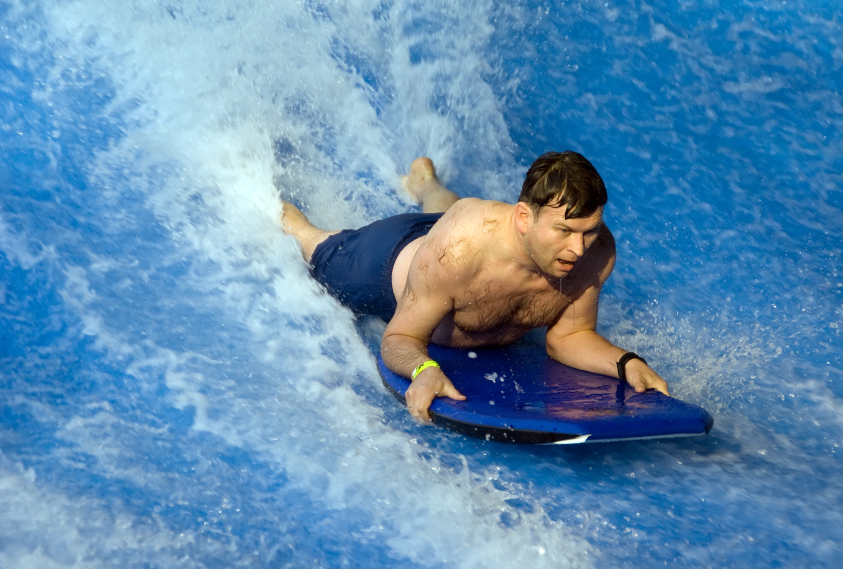 Fly To Dubai - Latest Flight Deals

Car Hire