)

The Districts Of Dubai - Dubai Creek

Getting There - Where To Stay - Getting Around
Exploring Dubai's Districts & Regions - The Dubai Creek Area
Dubai Attractions
Exploring Dubai's Attractions - Dubai Creek
Latest Car Hire Deals
Latest Deals On Scheduled & Charter Flights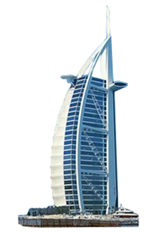 Find Hotel & Accommodation Deals
Navigable stretches of inland water from the sea have long been the foundation for core developments of cities, and for Dubai it's the Dubai Creek that takes this honour. Full of history, the Creek takes pride of place in Dubai's historical development.
)
Copyright Dubaiattractions.com 2013-2014
Dividing Dubai into two separate sections, Deira Dubai and Bur Dubai, the Creek was not only utilized for the trade of pearls and other goods from as far away as India and East Africa, it was also a prime location for a flourishing fishing industry. While the main way of transportation from one side of the creek to the other is still by boat, many crossings have been built to join the two sides of the creek. The first being the Al Maktoum Bridge in 1963.

Through the 1960s and '70s, Dubai Creek was dredged to include breakwaters and to allow for larger vessels to cross the creek at all times. This expansion also allowed for about 500 tons of cargo to be shipped and delivered to creek side ports by local and coastal ships. The continuous import and export capabilities the expansion would allow ultimately gave Dubai a dominant advantage over other trading centers in the region at the time.

Today, after years of expansion and growth, Dubai Creek stretches inland at over 8.7 mile long and accommodates over 720,000 tons of cargo each year. To this day all of the cargo distributed to the area is brought in by wooden ships to preserve the cultural history of Dubai.

Dubai Creek has been a major factor in the economical growth of Dubai for decades and still continues to be a major tourist attraction, as well as providing access to many of Dubai's growing developments. A trip down Dubai Creek will give you front row access to locations such as Dubai Marina, Downtown Dubai, The Burj Khalifa, the Deira Gold Souk, the Bastakia Quarter, and many world class hotels such as The Palm Jumeirah.

When wanting to experience all that Dubai Creek has to offer, you are sure to find many choices as far as tours go. Check with the local tour guides as you can find tours starting at AED 39. These tours will also offer free food and drinks as part of their packages that range from 1-hour to all day.

So get out and enjoy Dubai from a perspective you can only get from a classic dhow on the waters of Dubai Creek. The video below - although slightly on the long side - will give you a good feeling for what you can expect to see and hear on such a boat ride around the Creek.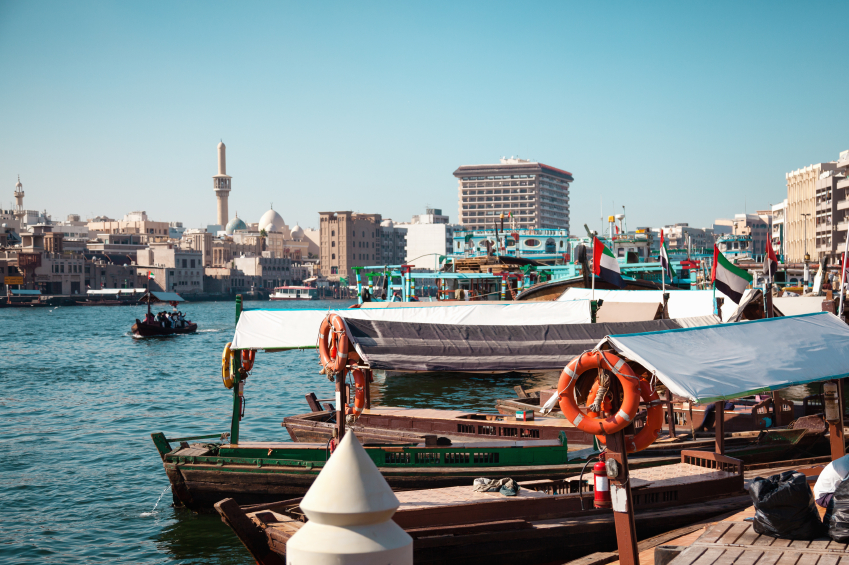 The role Dubai Creek has played in Dubai becoming a shining example of progress in the UAE can not be denied.

Serving as a minor port since the 19th century, when members of the Bani Yas tribe established the Al Maktoum dynasty, Dubai Creek served the region with its accessibility for smaller dhows and wooden ships to conduct commerce trade and establish Dubai as a commercial port......read more.....