Dubai Buses - Public Transport In Dubai
Copyright Dubaiattractions.com 2013-2014
This article was written by Anthony Elizondo. Anthony is a regular contributor here on Dubaiattractions.com.

Anthony is available for writing assignments on any subject and can be contacted through me - that's steve@dubaiattractions.com

Getting There - Where To Stay - Getting Around
Exploring Local Transport Options In Dubai - Bus Travel Around The City
Dubai Attractions
Guide To Dubai's Bus Network
Latest Car Hire Deals
Latest Deals On Scheduled & Charter Flights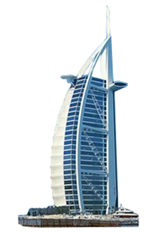 The video immediately to the right shows the Dubai Big Bus City Tour which takes you on a journey through Dubai's modern city on a tour of multiple different attractions.

The ticket for the tour will cost you around 220 DHM with a choice of two different routes which get you to most of the well known attraction locations.

Higher up to the right is a video showing a taxi tour some of Dubai's well known landmarks and attractions.

Find Hotel & Accommodation Deals
The video below is an older one from late 2012 showing the green bus designed as part of Dubai's commitment to a green future. The target of the RTA is to have close to a third of Dubai's residents using public transport systems by the time of the
Expo in 2020
, including buses, the Metro, and the Tramway. Visible progress on green transport systems will of course reinforce the Emirates commitment to the Expo's sustainability sub theme.
With two modern bus depots that maintain the bus fleet located in Al Qusais and Al Awir, these buses are able to run 79 bus routes that cover 734 peak bus schedules.

Also as part of the Public Bus Transport system, passengers are offered over 1,860 bus stops, 9 well attended bus stations, and 1,302 wayside passenger shelters. While the Public Bus Transport system offers passengers a modern ride with plenty of stops and options, the RTA is continually adding stops, adding and upgrading bus stations and shelters, and upgrading travel amenities.


Night Buses


Dubai's buses also gives you a great public transportation option for seeing the city late at night with their Night Buses. Running from 11:30 PM at night to 6:00 AM in the morning, the night buses cover all of Dubai's major destinations. Every 30 minutes you will be able to catch a night bus from all major bus stations including the Gold Souk bus station, the Satwa bus station, the Jebel Ali Free Zone bus station, the Al Qusais bus station, the Gubaiba bus station, and the Al Rashidiya bus station. These buses are great for those that are working late or coming back from shopping or sightseeing.



Inter-Emirates Buses


Serving over 1.6 million passengers a month, Inter-Emirate buses allow passengers to travel throughout various parts of the country at a reasonable rate and within very modern buses. With 11 routes, 12 take off points, and 17 drop off points, over 277 buses allow passengers access to other Emirates.



Water Buses


The RTA also offers Water Buses that will take passengers from one side of Dubai creek to the other. Loaded with many modern amenities, the water buses are also a great way to see Dubai.
Also, be sure to check into the various tour packages that many land buses and water buses offer, such as the Wonder Bus.


One thing you will be able to do while waiting for a bus in Dubai is wait in comfort. You'll find these air conditioned bus stops in the city........

Serving over 300,000 passengers a day and covering over 4,110 square kilometers within the Emirate of Dubai, the Public Bus Transport system has been steadily improving since 2008. Adding many up to date and modern buses with a total passenger capacity of 61 - made up of 51 seats and room for 10 standing passengers - the RTA is always looking to improve on an already vital means of transportation for many of Dubai's residents and visitors.


Traveling by bus is always an easy option for getting around any city, both for locals and tourist visitors. There are of course pros and cons to bus travel, but Dubai buses are generally comfortable and offer a convenient way to get from A to B

For other forms of local transport in Dubai see:

•

The Dubai Metro

•

The Tramway

•

Public Taxis

•

Car Rental

•

Abra Water Taxi