Dubai Taxis - Public Transport In Dubai
Copyright Dubaiattractions.com 2013-2014
This article was written by Anthony Elizondo. Anthony is a regular contributor here on Dubaiattractions.com.

Anthony is available for writing assignments on any subject and can be contacted through me - that's steve@dubaiattractions.com

Getting There - Where To Stay - Getting Around
Exploring Local Transport Options In Dubai - Taxi Travel Around The City
Dubai Attractions
Traveling by taxi is always an easy option for getting around any city, both for locals and tourist visitors. There are of course pros and cons to taxi travel, but Dubai taxis are comfortable, affordable, and offer a convenient way to get from A to B.
Guide To Dubai's Taxi Network
Latest Car Hire Deals
Latest Deals On Scheduled & Charter Flights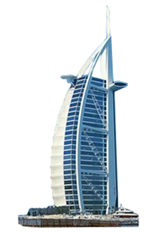 Find Hotel & Accommodation Deals
The video immediately to the right is one of ExpatEchoDubai's How To series, explaining briefly how to arrange or book one of Dubai's taxis.

Higher up to the right is a video showing a taxi tour some of Dubai's well known landmarks and attractions.

Public Taxis
Customers can either flag down a DTC taxi or call and schedule a pick up 24-hours a day, 7-days a week. Service times are listed at 15 minutes, depending on traffic. Making your way around Dubai in a DTC taxi is a great way to experience Dubai in a personal and private setting. You will be able to recognize a DTC taxi by its red roof top and occasional ads that are displayed on the doors and back bumper.
Airport Taxi
Upon arriving in Dubai, DTC has you covered 24/7 by offering taxis exclusively for new arrivals. You can either call ahead to reserve a vehicle ,or you can visit a Taxi Officer located inside Terminals 1, 2, or 3, within Dubai International Airport to get you situated with a ride. This is a great way to travel to your destination in Dubai or a surrounding Emirate. These vehicles are noticeable by the Dubai International Airport text on the front left and right of the vehicle.
Ladies and Families Taxis-

These taxis are dedicated to serving ladies and families of all nationalities. Just like the airport taxi, the ladies and families taxis can be reserved ahead of time or picked up at Dubai International Airport. The ladies and families taxis not only cater to women, they also feature highly trained and friendly women drivers. This is also a great way for women and families to travel to destinations in Dubai or surrounding Emirates. You will be able to recognize a ladies and families taxi by its pink roof top and occasional ads that are displayed on the doors and back bumper.
Special Needs Taxi
These amazing taxis can be reserved 24-hours in advance and are built with travel comfort in mind for those with physical disabilities. With modern hydraulic wheelchair lifts, these vehicles are top of the line. Noticeable by the classic red roof top, these vehicles can also be distinguished by their size and by its universal special needs blue icon located on the passengers door and back window.
Hybrid Taxis
In keeping with Dubai's commitment on becoming a 'greener' and environmentally friendly city, the Dubai Taxi Corporation has introduced 20 environmentally friendly Toyota Camry hybrid vehicles. With the strategic mission of "Safety, Environment Sustainability and Support of Green Economy", these vehicles will be a great feature when the emirate hosts the
2020 Dubai World Expo
.

Water Taxis
Also known as Abras, this form of travel along Dubai Creek is a very traditional part of life in the region. Not only used for simply crossing from one side of Dubai Creek to the other, you can charter a water taxi to specific locations along Dubai Creek. Once again another excellent way to experience Dubai's rich cultural attractions.
The Dubai Taxi Corporation is a public transport company that provides taxi services in Dubai 24-hours a day, 7-days a week. Originally founded in 1995, the Dubai Taxi Corporation also works with third party companies and subsidiaries to provide top of the line transportation services in Dubai.
The Dubai Taxi Corporation is able to accomplish this with a fleet of over 3,854 vehicles that offer top of the line safety features, the latest satellite tracking equipment, and extremely professional and friendly drivers.
Read more......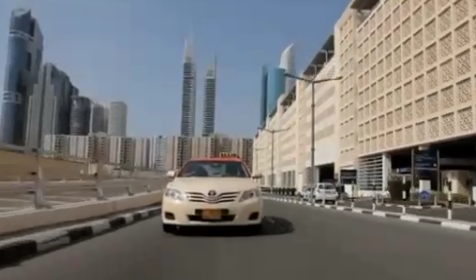 The video above is the official Dubai Taxi Corporation video, while below you you'll get a taxi tour around some of Dubai's well known landmarks and attractions.
Taxi numbers

Dubai Transport Corporation - 04 208 0808
National Taxis - 04 3390002
Emirates Taxi - 04 339 4455
Metro Taxi - 04 267 3222