Exploring.....Ski Dubai
Exploring Dubai's Finest - It's Snow Fun At Ski Dubai
Copyright Dubaiattractions.com 2013-2014

Getting There - Where To Stay - Getting Around
Revealing The Leading Attractions In Dubai - Ski Dubai In The Mall Of The Emirates

Dubai Attractions
The video to the left above will give you a great idea of the layout and experience that Ski Dubai offers. This image of the ski slope to the left is provided courtesy of
Wikipedia
.
If you want to add fun in the snow to the list of attractions you want to experience on a Dubai trip, you might be thinking you'd be disappointed. But far from it, there is snow to enjoy - and plenty of it too - at Ski Dubai.

Car Hire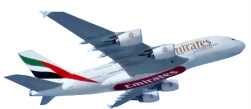 Fly To Dubai - Latest Flight Deals
Ski Dubai features an 85-meter high mountain with 5 different slopes that vary in steepness and difficulty, with the longest run being 400 meters long. The mountain also features the world's first indoor black run. And, if you are a daredevil, you have to check out the black diamond run.

Snowboarders also have a variety of outlets that feature boxes, rails, and kickers that are changed on a regular basis. If you want to test your snowboarding skills on an even higher level, then you have to check out the Freestyle Zone where you can test your skill on the 90-meter long quarter pipe.

If you are wanting to have a little family snow time, Ski Dubai also has the Snow Park. The Snow Park offers 3,000 square meters of interactive fun with features such as an ice cave, climbing towers, a body slide, as well as toboggan and sled runs.

Also for the kids and the family, check out the newest feature called the Habitat at Ski Dubai. Featuring King and Gentoo Penguins, the Habitat at Ski Dubai will let you get up close and personal with the penguins during scheduled times in a designated encounter area, supervised by the Penguin Trainers. The penguins will also perform a Penguin March through the Snow Park everyday while you learn about these gracious animals from the Penguin Trainers.

Whether your trip is planned or it is a spur of the moment decision, one thing you don't have to worry about is equipment or clothing. Just check in with the retail shop Snow Pro, and their expert staff will get you suited with the proper equipment and clothes. Admission fees includes all gear except for hats and gloves.

If you are new to skiing or snowboarding, Ski Dubai's Ski School will help you get going with a quick "how to" with its professional instructors.

Once you have worked up an appetite, you can grab a bite to eat at the St. Moritz Café or the Avalanche Café. Enjoy the view of the slopes while you recharge with some great food with either of these restaurants. You can also enjoy lunch or dinner from their heated balconies. Not to bad considering the temperature in Ski Dubai ranges from -2 degrees to -6 degrees.

So whether you want to get wild on the slopes or have a great time in the snow with the family, Ski Dubai is your sunshine and desert winter land destination.


This first video is a short promotional offering to whet your appetite for a new adrenalin ride - the Snow Bullet. Take the chance to fly above your fellow skiers on an indoor zip wire in sub zero temperatures.
Up to 16 meters high in places and 150 meters long, the Snow Bullet is an ideal compliment to the standard ski and snow-boarding fun. Cost AED150 for two runs, or pump it up with the Power Pass at AED300.



If you find yourself in Dubai's sunshine and heat with the sudden urge to go skiing or snowboarding, don't worry, there's even a place for that in a location surrounded by desert.
Located in the Mall of the Emirates, Ski Dubai offers snow lovers 22,500 square meters of pure indoor ski resort fun.
This indoor ski resort even has a quad lift and a tow lift to carry skiers and snowboarders to the top of the mountain. That's right, the mountain.
Read More....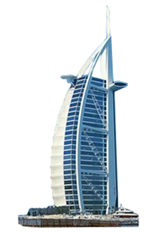 Find Hotel & Accommodation Deals
Ride the Snow Blaster - the perfect recipe for the ultimate fun at Ski Dubai........